Description
Pure Water Treatment Plant
Equipment of Pure Water Treatment Plant are silica sand filter, active carbon filter, sodium ion exchanger, hollow fiber, RO( reverse osmosis), UV sterilizer, precision filter, ozone generator, water tank etc. The treatment capacity is 0.5-50 ton/hour. It can effectively get rid of muddy organic matter, iron, manganese and oxide, filter suspended substance, colloid, remained oxygen of microorganism and some of heavy metal ion in the water, reduce the hardness of the water to make all specifications of the water quality fully meet the state fresh water standard of fresh drink water.
Product Description
Product Introduction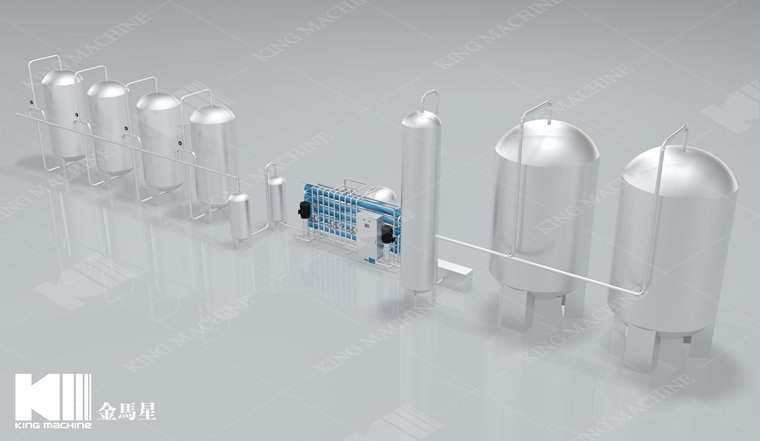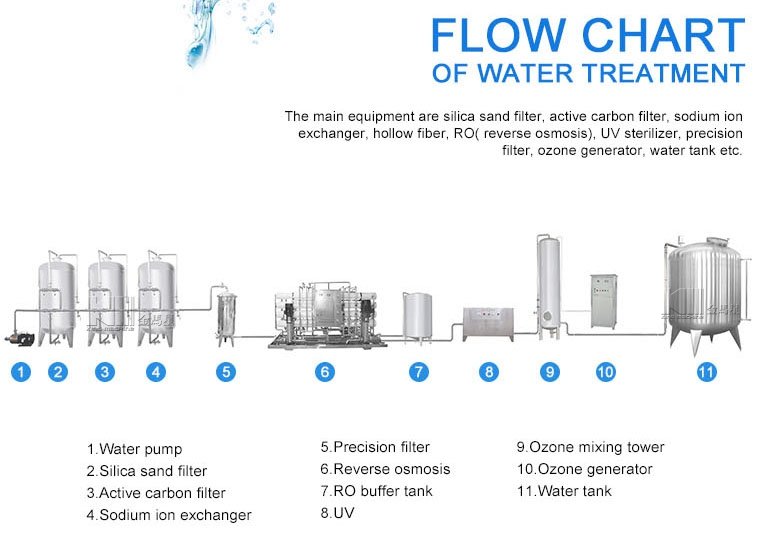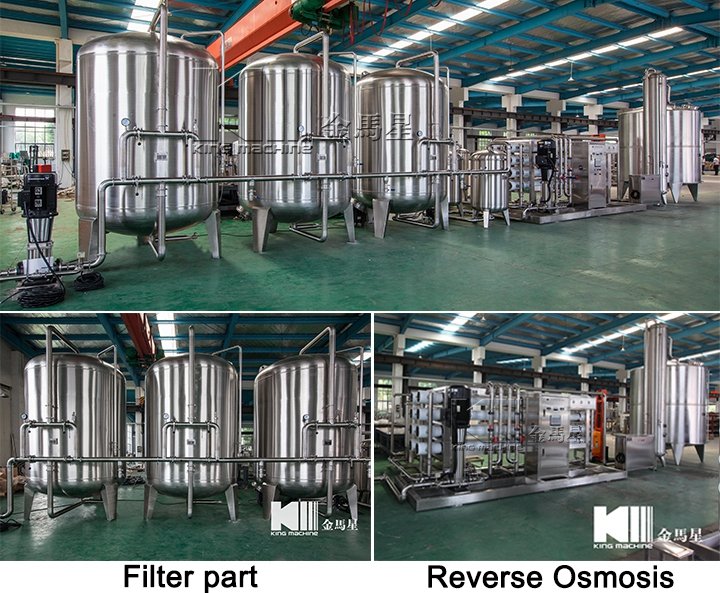 First stage pretreatment.(Sand filter)
The use of multi-medium quartz sand filters, main purpose is to remove the water contains sediment, manganese, rust, colloid material, mechanical impurities, suspended solids and other particles in the above 20UM of substances hazardous to health.
Second stage pretreatment (Carbon filter)
Activated carbon filters used to remove the pigment in the water, smell, a large number of chemical and biological organisms, reducing the residual value of water and pesticide pollution and other harmful pollutants.
Third stage pretreatment (Resin softener)
Cationic resin used for water softening, primarily to remove hardness of water. So as to effectively prevent the reverse osmosis membrane fouling. System can automatically recoil, and so is red.
Fourth stage pretreatment (Micron filter)
Particle size in water to remove fine particles, sand filters can remove very small colloidal particles in the water, so that the turbidity reached 1 degree.
RO system
The core equipment of water pump is imported and the membrane film is imported from Hydranautics in America. It is equipped with full set of clean unit. It has the features of simple structure, convenient operation and high technological level.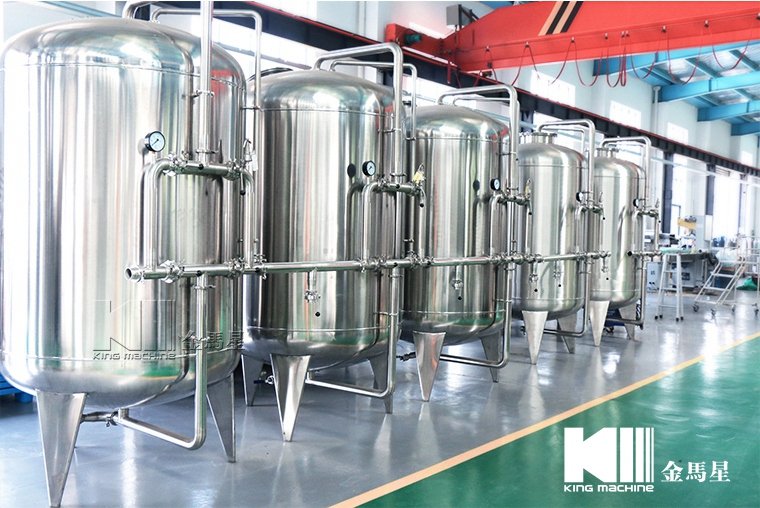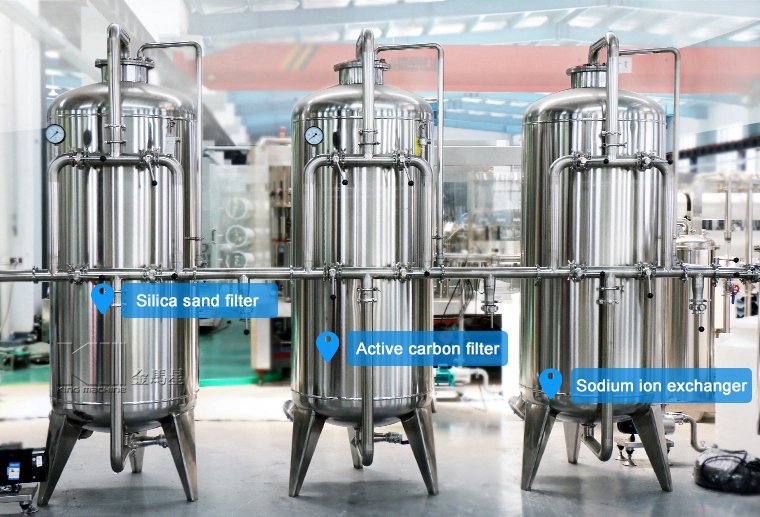 Silica sand filter
It can remove the suspended solids and gluten particles in the water, thus reduce the turbidity of water.
Active carbon filter
It can remove the pigment, smell and a large number of biological organisms in the water
Soften the water.
Sodium ion exchanger
It can remove calcium and magnesium ions in the water, so as to soften the water.Water filter tank-Use natural rubber inside,it will protect the stainless steel from silica sand and carbon material,make the filters work much much longer than normal.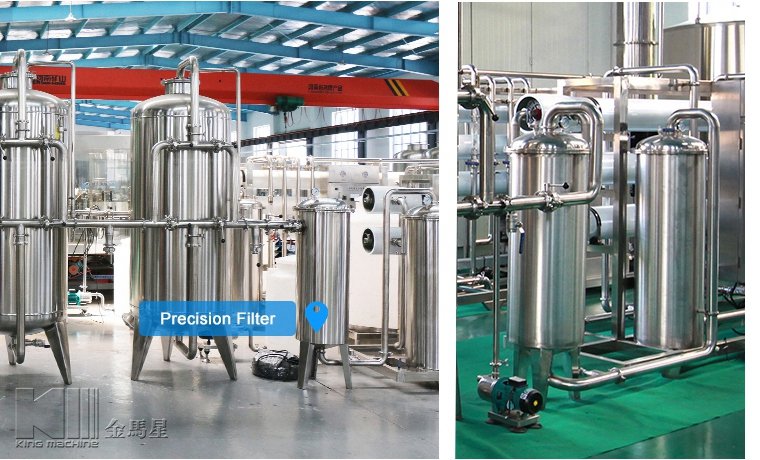 Precision filter
It can ensure that the granularity of the water into reverse osmosis membrane is less than 0.1um.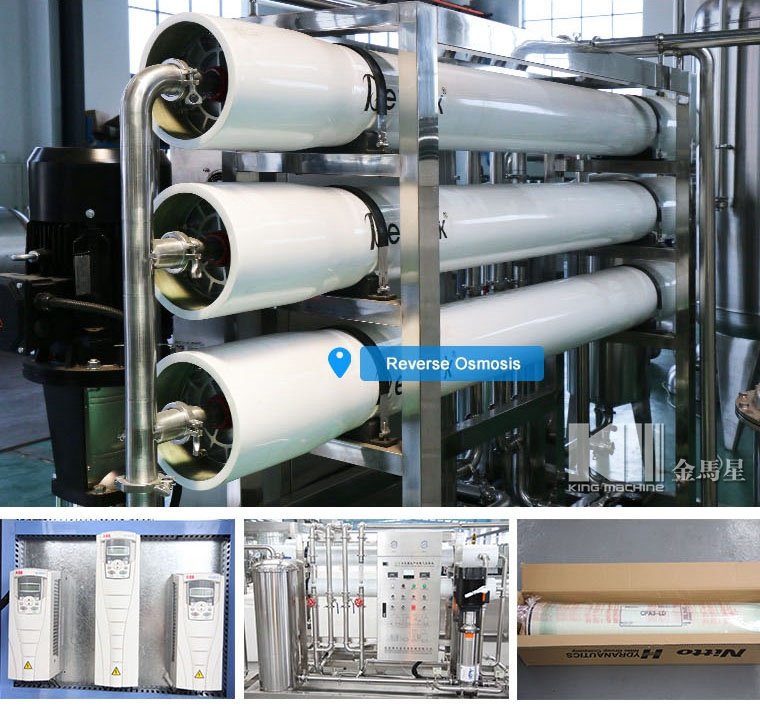 Reverse Osmosis
The Reverse Osmosis device is an equipment to purify the saline water with the action of pressure difference of semi-permeable membrane. It is called reverse osmosis, as it is counter to natural penetration direction. Difference materials have different osmotic pressures.
The reverse osmosis can remove more than 97% of the soluble salt and above 99% of the colloid, microorganism, particles and organic materials, becoming the best first-choice choice equipment in the engineering of modern purified water, highly purified water and space water (super-purified water). The most highlighted features are low energy consumption, no pollution, simple technique, high-quality water and convenient operation and maintenance.
RO with reverse washing tank-RO is the heart of water treatment system,so we prepared the washing tank with clean the inside of RO to make the RO membranes work longer.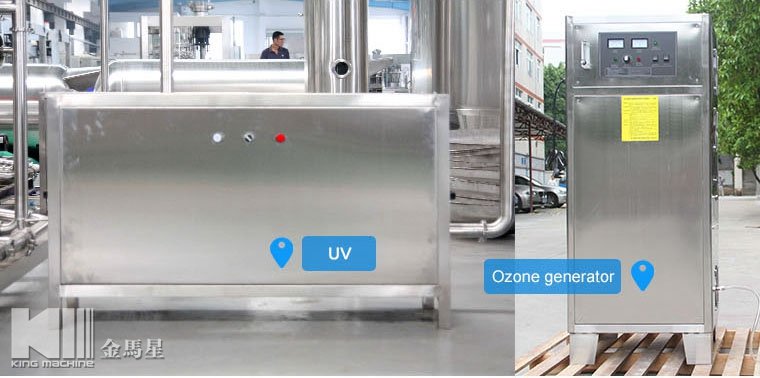 UV sterilize
It uses the UV to kill some bacteria that may also pass through the reverse osmosis system.
Disinfect tube adopt high -quality stainless steel , the material  with high efficiency which  can get rusty reflection have to ultraviolet ray, will not produce pollution while using , accord with the hygienic requirements of food industry. Tube built-in ultraviolet lamp and quartz glass tube, disinfect tube for airtight container
Ozone sterilizer
Some bacteria may not be killed by UV, the sterilizer uses ozone to kill those bacteria.We use stainless steel 316 for ozone tower,as it can resist Ozone very well than SS304,the working life will be much longer.
Features
1.Technology corona discharge quartz ozone cell
2.Adjustable Ozone output
3.Cooling way: advanced water-cooling
4. Inner air compressor and refrigerant dryer
5. Inner PSA oxygen generator unit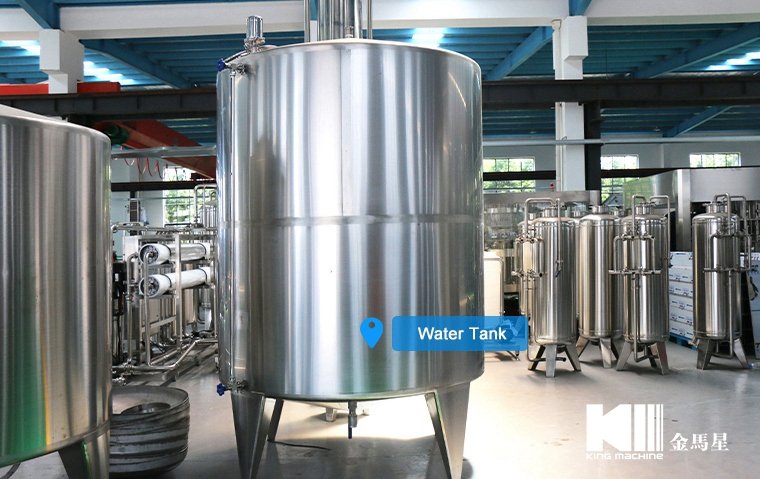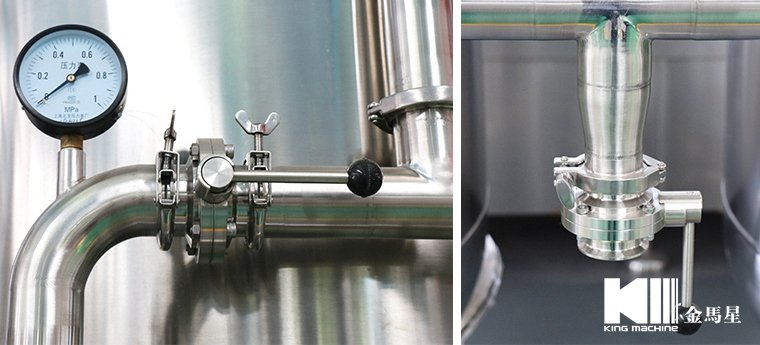 Durable material
The material of water treatment plant is SUS 304.The material of ozone mixing tower tank is SUS 316, which is durable.