Description
Beer Filling Machine adopts advanced "Secondary Vacuum and High Pressure Bubble Injection" technology to decrease oxygen content and improve the taste of beer; with precise pressure control and automatic defective bottle detection function, final product of Beer Filling Machine realizes perfect quality at all times.
Characteristics of Used  Beer Brewing Equipment Plant  :
1. Using the wind sent access and move wheel in the bottle directly connected technology; canceled screw and conveyor chains, this enable the change the bottle-shaped become easier.
2. Bottles transmission adopt clip bottleneck technology, bottle-shaped transform not need to adjust the equipment level, only change related the curved plate, wheel and nylon parts is enough..
3. The specially designed stainless steel bottle washing machine clip is solid and durable, no touch with the screw location of bottle mouth to avoid secondary pollution.
4. High-speed large gravity flow valve filling valve, filling fast, filling accurate and no liquid lose.
5. Spiraling decline when output bottle, transform bottle shape no need to adjust the height of conveyor chains.
6. Host adopt advanced PLC automatic control technology, the key electrical components from famous company such as Japan's Mitsubishi, France Schneider, OMRON
Model
BGF16-12-6
BGF18-18-6
BGF24-24-8
BGF32-32-8
BGF40-40-40
Heads of washing,filling,sealing
16-12-6
18-18-6
24-24-8
32-32-8
40-40-10
Production capacity(bottle/hour)
1500-2500
2500-4500
4500-6000
6000-8000
8000-9000
Suitable bottle height(mm)
H=170-320,D=50-100(330-1500ml)
Total Power(kw)
1.5+0.37
2.2+0.37
3+0.45+0.25
5.5
7.5
Overall dimension(L*W*H)(mm)
2300*1680*2650
2500*1760*2650
3100*2100*2650
3800*2800*2650
4000*3300*3400
Weight
2600 kg
3500 kg
4650 kg
6800 kg
8500 kg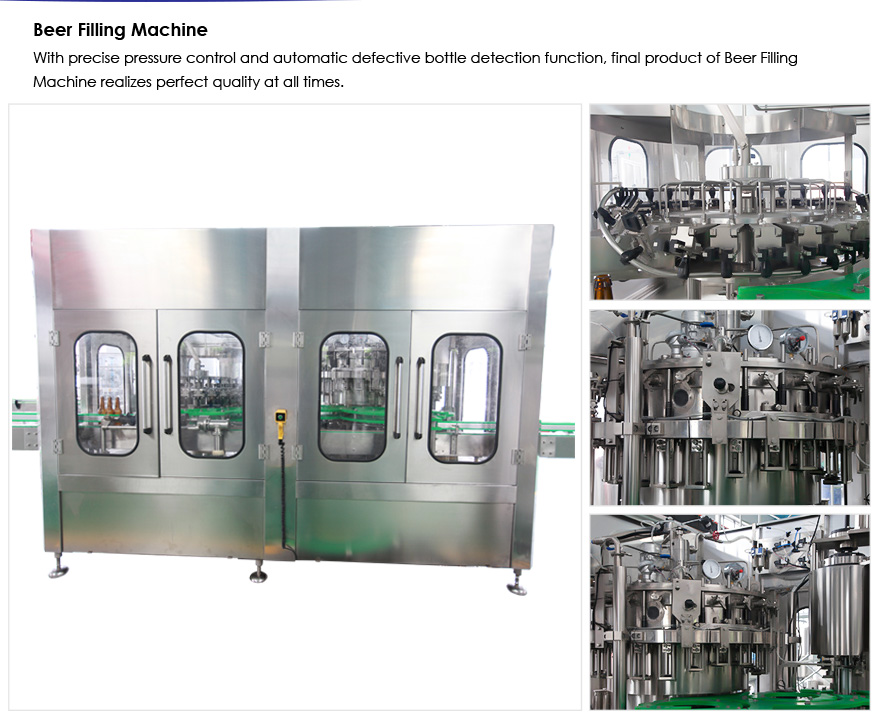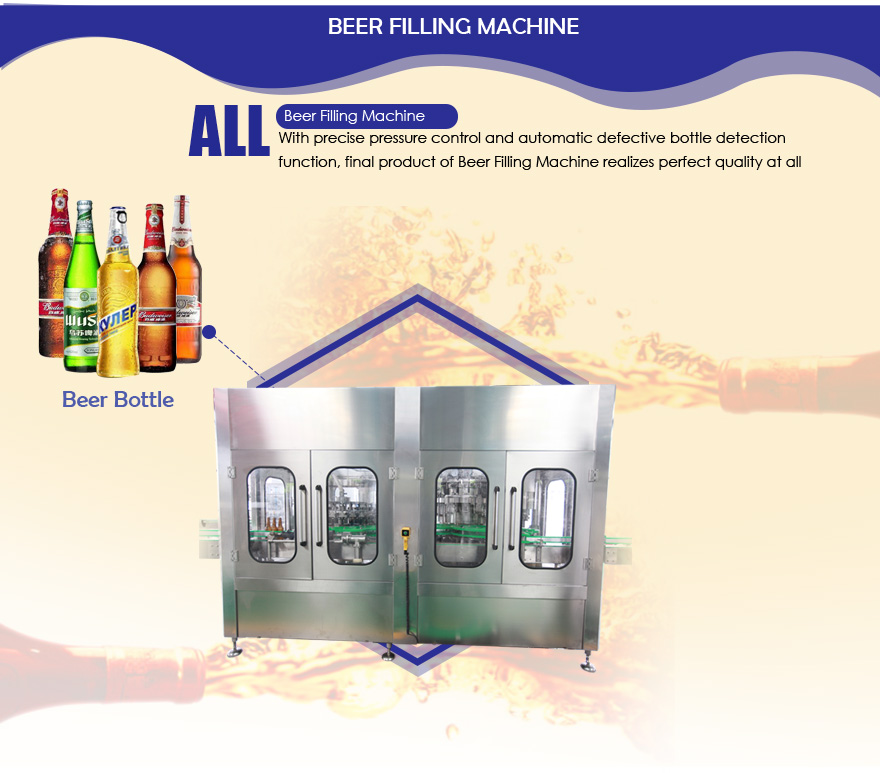 FAQ
Q1: Do you have reference project?
A1: We have reference project in most countries,If we get the permission of the customer who has brought the machines from us ,we can tell you their contact imformation,you can go to vist their factory.
And you are always welcome to come to visit our company,and see the machine running in our factory,we can pick you up from the station near our city.
Contact our sales people you can get video of our reference running machine
Q2: Do you have agent and after-service stations?
A2: So far we have agent in Yemen,Nigeria,Dubai,India,Kenya,Dubai welcome to join us!
Q3: Do you provide customized service
A3: We can design the machines according your requirements(materil ,power,filling type,the kinds of the bottles,and so on),at the same time we will give you our professional suggestion,as you know,we have been in this industry for many years.
Q4: What's your guarantee or the warranty of the quality if we buy your machines?
A4: We offer you high quality machines with 1 year guarantee and supply life-long technical support.
Q5: How long time for installation?
A5: According your machines order,we will send one or two engineers to your plant,it will take about 10 days to 25 days.