Description
240-800 BPH Semi Automatic PET Bottle Blowing Machine For 0.1-5L
Product Description :
Description :
KM-8Y1 semiautomatic bottle blow molding machine is suitable for producing PET plastic containers and bottles from 10-2000ml. It is widely used to produce the Sodabottle ,mineral water,carbonated drink bottle, pesticide bottle oil bottle cosmetics,wide-mouth bottle etc.
● Adopting double crank to adjust mould ,heavy locking mould, stable and fast ,Adopt infrared oven to heat the perform ,the perform rotated and heated equally.
● The air system has been divided into two parts: pneumatic action part and bottle blow part to meet the different requirements for the action and blow .It can provide sufficient and steady high pressure for blowing large irregular shaped bottles.
● The machine is also equipped with muffler and oiling system to lubricate the mechanical part of the machine.
● The machine can be operated in the step-by-step mode and the semi-auto mode.
● The machine is small with low investment, easy and safe to operate .
Technique parameter of blow molding machine :
Semi-automatic Blow Molding Machine
Productivity
600BPH 400-1500ml
KM-8Y1(Computer-based)
Blowing capacity
0.04L-1.5L
Host size
150X62X170 cm
Oven Size
180X57X140 cm
Power
13kw
Package
1,Ordinary packaging

2,Wooden packaging
Functions of auxiliary equipments :
(1) Air compressor is the air source for PET stretch blow molding machine, carrying out the process of compressing air from atmosphere to the required pressure.
(2) Air dryer is to remove the moisture from the compressed air and lower temperature of the compressed air in the heat exchanger.
(3) Air filter is to clear up the impurities out of the compressed air, like carbon-hydrogen, tiny dust and solid particles.
(4) Air tank is to receive and supply air for the machine as storage.
HP air compressor :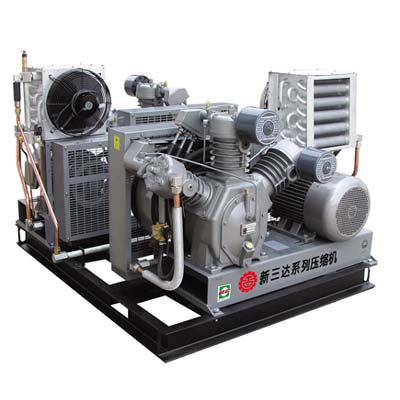 | | | |
| --- | --- | --- |
| Air compressor | Unit | 1. 2M3/30KG |
| Volume | M3 | 1.2 |
| Pressure | Kg | 30 |
| Speed | r/min | 800 |
| Power | KW | 15 |
| Overall Dimension | mm | 2000*1100*1600 |
| Weight | kg | 620 |
Air Cooling Drier :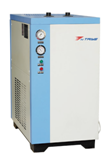 | | | |
| --- | --- | --- |
| Refrigeration Air Dryer | Unit | 2.0M3/3.0Mpa |
| Flow capacity | Nm3/min | 2.0 |
| W.P | Mpa | 3.0 |
| Inlet Temp. | ℃ | ≤80 |
| Dew point | ℃ | 23 |
| Ambient Temp. | ℃ | ≤38 |
| Power supply | V/HZ | 220/50 |
| Compressor power | Kw | 0.5 |
| Cold Medium | | R22 |
| Weight | Kg | 120 |
Air Filter: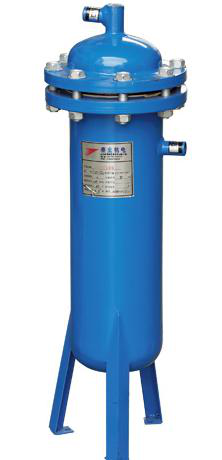 | | | |
| --- | --- | --- |
| Refining-Filter | Unit | 2.0M3/30Kg |
| Flow Capacity | NM3/Min | 2 |
| Max. work pressure | Mpa | 3.0 |
| Inlet Temp. | ℃ | ≤50 |
| Overall Dimension | mm | 750*350*350 |
| Weight | kg | 15 |